My Team
We take customer service very seriously, and are committed to providing exceptional customer service to all of our clients. 
We look forward to hearing from you, and appreciate the opportunity to serve you and your family.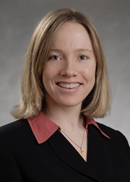 Constance J Beckman
Associate Wealth Management Advisor
Office 847-291-0527

Connie handles all facets of the investment piece of our client's financial portfolios.  You can call her for anything as simple as ordering new checks for your money market account, to discussing the investments inside of your accounts, to opening a 529 College Savings Plan for your new baby.  Connie can also help you understand your monthly statements, see how your portfolio is performing, or look at your overall financial picture and provide insights and feedback.  Nearly every week client's compliment Connie's speed, thoughtful communication skills, and attention to detail. 

In her spare time Connie is an avid cyclist and singer.  She lives in the Lincoln Square neighborhood in Chicago and also enjoys volunteering at her parish, Queen of Angels. 
Shahrzad Mohammadian
Marketing Coordinator
Office 847-291-6809

Shahrzad specializes in communication.  She enhances our client relationships in a number of ways. Shahrzad is the first person you meet when you walk through our front door.You'll find Shahrzad to be organized and friendly, and she can manage everything from booking client appointments to coordinating client events and workshops.
She graduated from the Art Institute of Chicago with a Bachelor of Fine Arts degree. On her own time, she likes to  draw, and make stop motion animation.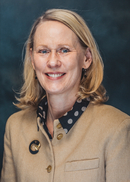 Shelley A Lein
Associate Financial Representative
Office 847-291-5010

Shelley responsibilities include managing the workflow of Hobie's practice to ensure our client's needs are met in a timely and efficient manner so he is able to focus on developing strong and life-lasting relationships. She can schedule a review for you and handle a variety of your insurance needs preparing life, disability, and long term care applications.
With a MBA degree and a sales background, she brings a wealth of knowledge to Hobie's practice.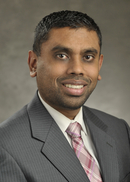 Alap Balkrishna Patel, CFA®, CFP®
Michael E Lapierre
Associate Wealth Management Advisor
Office 847-849-5507

Michael has spent a considerable amount of time invovled in the stock and financial futures markets (including Eurodollars, Dow, and S&P 500); first as a clerk and then as a broker and trader at the CME and Chicago Board of Trade.  Michael looks forward to being a financial resource for you.
Michael enjoys spending his spare time with his wife and three children.